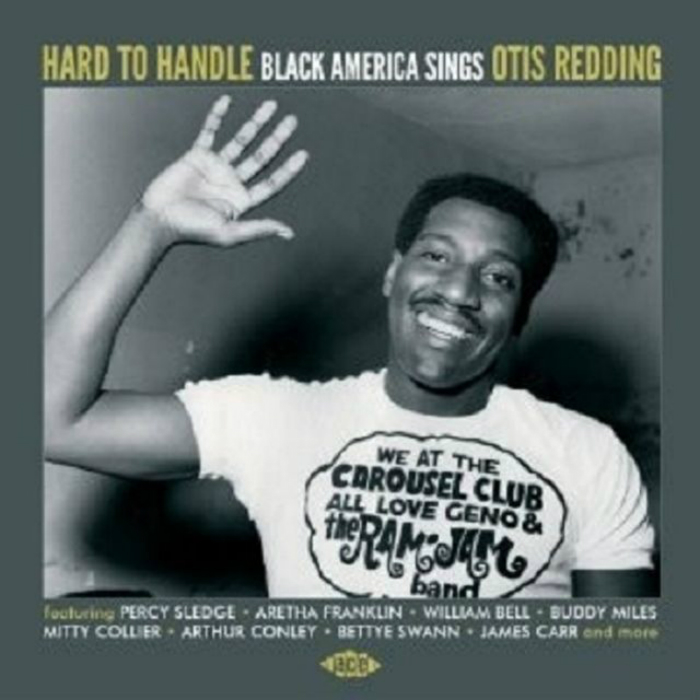 Nell'autunno del 1961, per l'emergente Stax, il giovane William Bell registrò una ballata di sua composizione che ebbe un forte impatto sull'estetica del soul meridionale. Storia del rimpianto di un playboy abbandonato dalla sua stessa vittima, accorato lamento basato sulla rustica e crudele metafora di un proverbio (l'acqua non ti manca, finché il pozzo non si prosciuga), You Don' Miss Your Water miscelava melodia e parole di sapore insieme country e blues con un feeling interpretativo, un arrangiamento dialettico e un ansiogeno respiro ritmico (in 12/8) di natura gospel.
Prototipo della soul ballad, il brano trovò poi spazio nell'album «Otis Blue» (1965), che definiva la poetica di Otis Redding: il georgiano creava un'interpretazione di struggente eloquenza, bilanciata tra palpabile carnalità e malinconica inquietudine, che per molti è rimasta tra le più profonde del suo repertorio.
William Bell, che subito dopo la tragica morte di Redding ne avrebbe celebrato la figura già leggendaria con il languido Tribute To A King, rese a sua volta omaggio alla scrittura del compagno di etichetta inserendo nel suo primo lp («The Soul Of A Bell») la pregevole versione di un'altra grande soul ballad: I've Been Loving You Too Long, che Otis Redding aveva elaborato da uno spunto lirico del collega chicagoano Jerry Butler.
La registrazione di Bell, più sobria ma affine a quella dell'autore, riemerge nel 2012 nella vibrante raccolta curata e fittamente annotata da Tony Rounce per l'inglese Ace, «Hard To Handle: Black America Sings Otis Redding», omaggio al Redding songwriter attraverso venticinque temi interpretati da cantanti soul. Uno solo dallo stesso Otis: una corposa take inedita del danzante Loving By The Pound, con un febbrile ad lib conclusivo.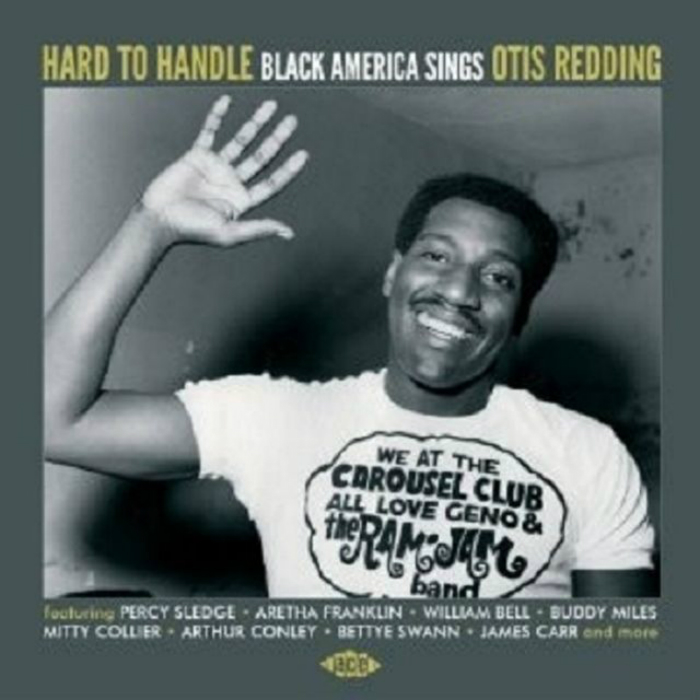 La compilazione rivela l'intero arco stilistico della scrittura del soulman: da Shout Bamalama, frenetico rock'n'roll à la Little Richard firmato prima dell'arrivo a Memphis e presentato nella ruvida versione di Mickey Murray, alla riflessiva ballad del tramonto, The Dock Of The Bay, illustrata nella mirabile lettura (sempre in area Stax) degli Staple Singers, con un'ipnotica cornice d'archi a contrastare la palpitante veracità di Mavis. L'opera del Redding balladeur è ben delineata sin dal primo successo, These Arms Of Mine: l'agrodolce tenore soul blues di Albert Washington ne sposa qui la tenera voluttà. Good To Me, dal respiro largo e dai tipici crescendo ansiosi e luminosi, riemerge in una prova newyorkese di Donald Height, che avvicina l'originale di Redding per colloquialità e devozione.
I'm Missing You, scritto per la protegée Loretta Williams e mai inciso da Redding, conosce una potente lettura da parte di Mitty Collier (formidabile contralto dai margini rugginosi), incisa negli studi Fame nel 1969 e rimasta sinora inedita. Just One More Day appare in un polifonico arrangiamento metà anni Settanta, con Clarence Carter che presta la ferrigna pugnacità del baritono alla melodia dai larghi spazi; e il lentissimo I've Got Dreams To Remember commuove nell'atmosfera country soul della rivisitazione di Percy Sledge, cronologicamente (1995) l'ultima registrazione della raccolta.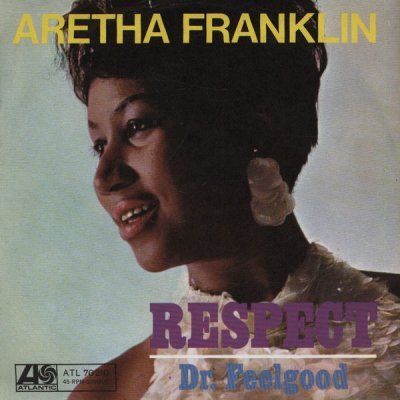 Otis Redding aveva anche il dono di creare rapidi bozzetti incalzanti, dagli ipnotici riff verbali, quelli che sulla scena – come I Can't Turn You Loose, qui ripreso dall'ambrato e sfrangiato baritono di James Carr – gli ispiravano prove di fisicità fremente e solarmente invasata. Respect torna nella rilettura epocale di Aretha Franklin, mentre di Hard To Handle, con la sua incredibile cadenza scioglilingua, ben si appropria Patti Drew, in un arrangiamento brassy e funky di Phil Wright.
Tra i temi veloci spiccano il fiero Sister Pitiful di Judy Clay, Wholesale Love del pupillo Arthur Conley, il magnetico I Got The Will di una matura Etta James; e incanta particolarmente Security nella versione di Irma Thomas che, pur serbando il ritmo danzante e ossessivo, sa liberare il fraseggio con grazia e relax. C'è anche il blues: il rustico e carnale Hawg For You, cantato con scabra incisività dalla newyorkese Tina Britt.
Pochi mesi prima della morte, Redding incontrò Don Covay agli studi Fame, in Alabama, e aggiunse i versi iniziali a una composizione del collega, Think About It. Con il suo clima affranto e supplichevole, il pezzo risultò uno dei gioielli dell'album postumo «The Immortal Otis Redding»; in «Hard To Handle» lo sentiamo nella solida versione del 1973 di King Floyd, acidulo tenore neorleansiano.
Uno dei più bluesy (l'lp Atlantic «House Of Blue Lights») e pugnacemente funky (il Mercury «Different Strokes For Different Folks») tra i giganti del soul, inconfondibile per la granulosa opacità del canto, Don Covay – nato nel South Carolina nel 1938 – puntò inizialmente con più decisione sulle doti di songwriter, dividendo un ufficio con l'arrangiatore Horace Ott nel Brill Building di Broadway. Mentre la scrittura di Redding ne rifletteva la schietta personalità di soulman, quella di Coway aveva una maggiore adattabilità pop, come mostrano diversi dei brani raccolti in un altro cd Ace, «Have Mercy! The Songs Of Don Covay»: a partire dai primi hit, Pony Time sul versante goliardico, nella esuberante versione di Chubby Checker (1961), e Letter Full Of Tears su quello sentimentale, qui nella cover inglese (Billy Fury, 1962) di Gladys Knight, rappresentata nel disco dall'affine ballata ritmica Come See About Me.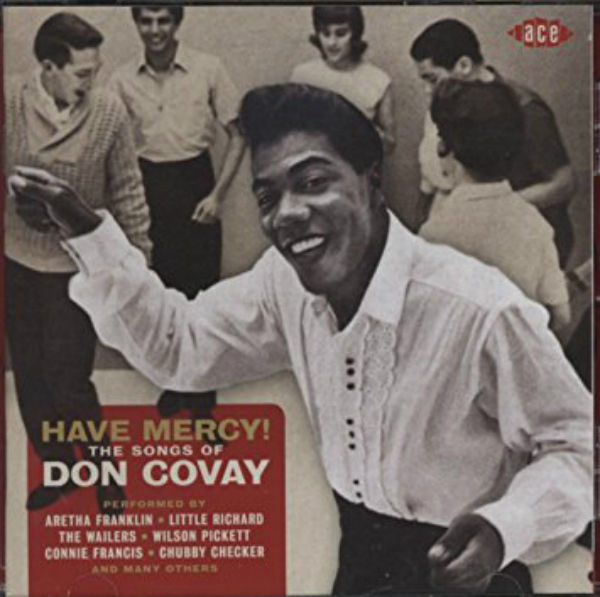 «Have Mercy!» dà una visione eclettica del songbook di Covay. Si ascoltano temini rock'n'roll per le voci di Connie Francis (Mr. Twister), Gene Vincent o Wanda Jackson, ma anche il solenne e melodioso You Can Run (But You Can't Hide) nella contrastata lettura di Jerry Butler e, tra altri episodi dei primi Sessanta, Give, energica blue ballad per il grido bruciante di Mary Ann Fisher. I gustosi e orecchiabili See Saw e Mercy Mercy (hit del Don cantante nel 1964-65) affiorano in vesti rock britanniche, mentre i classici di casa Atlantic, Chain Of Fools e Three Time Loser, appaiono nelle canoniche e insuperate versioni di Aretha Franklin e Wilson Pickett, e il funky gospel di This Old Town nella lettura Stax degli Staples.
Ma il genio di Covay emerge in quattro dinamiche ballad che ne rivelano la fantasia di raconteur: la irresistibilmente passionale I Don't Know What You've Got But It's Got Me, resa con teatrale effervescenza dal suo antico mentore Little Richard (1965); I'm Gonna Take What He's Got, perfetto veicolo sudista per Etta James, che con chiaroscurale intensità glorifica un amante insieme tenero e violento (1967); il quieto e metaforico Shoes ( firmato con il soulman bianco George Soulé), che il tornito baritono di Brook Benton asseconda nel bel crescendo drammatico (1970); e Watch The One Who Brings You The News, storia di sospetti e tradimenti incrociati cantata con ombrosa veemenza da Millie Jackson (1974).
Luciano Federighi